Q. From these images "we want to derive the area of the board covered by plant material to serve as an index of plant density." We would like to "develop .. a simple protocol for estimating area-covered by plant material in our digital images with
Pixcavator
. "
This would be hard to accomplish with images similar to these. To capture the vegetation effectively, one has to separate it from the background. Then, ideally, the latter would have to either uniformly lighter or uniformly darker than the former (see Gray scale images). The light/dark squares make the task very challenging.
Instead, one can digitally isolate the squares within each image, so that the area covered by vegetation can be estimated from a set of sub-images (i.e., individual squares) with uniform background colors: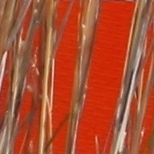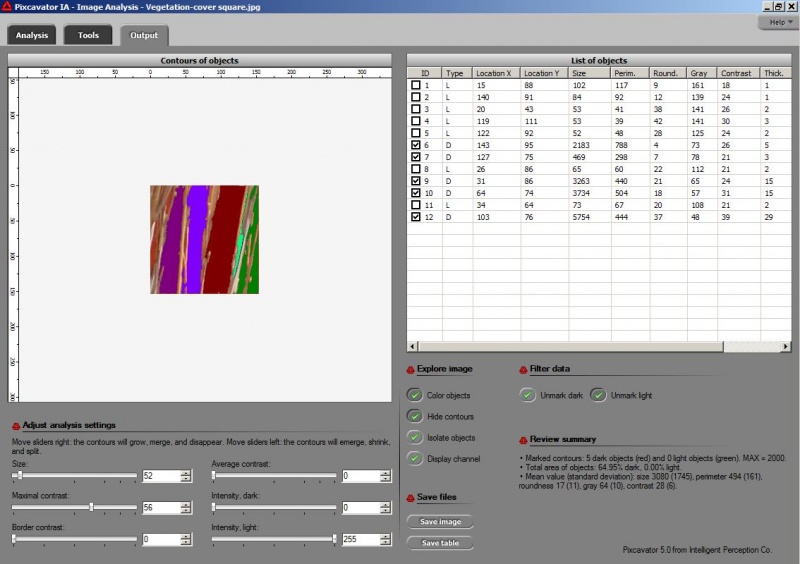 In the screenshot, the colored areas are the complement of the vegetation. Their total area is 64.95%, so the vegetation takes the rest, 35.05%.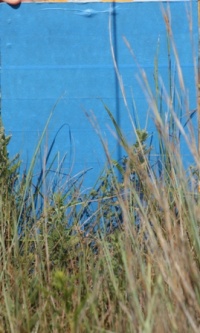 Blue gives a good separation of the background. 
More…