During a retina inspection one of the most common pathology is Drusen deposits. Some computer assisted methods have been created to solve this problem and especially avoid the subjectivity of the doctors ("MD3RI a Tool for Computer-Aided Drusens Contour Drawing") [1].
An image from this paper is below: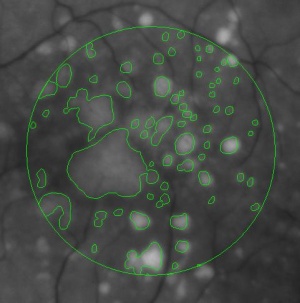 Pixcavator easily produces similar results: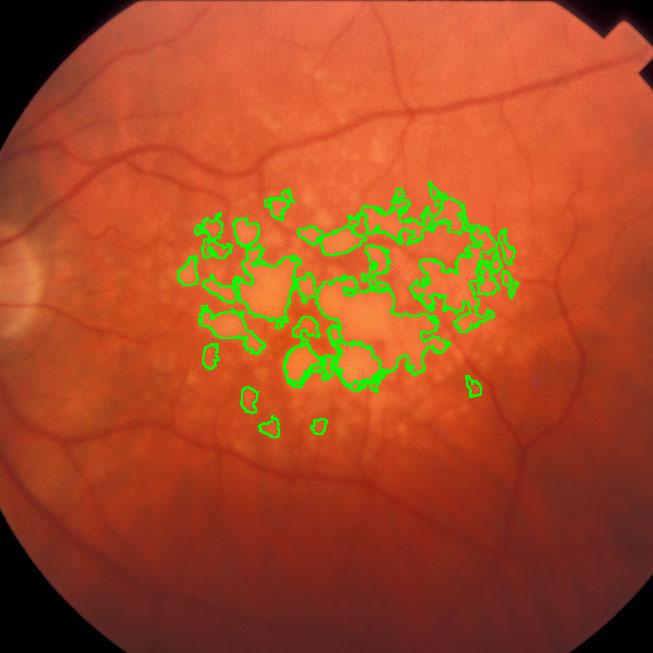 Another example is ice cracking (thanks to Nikolay Makarenko for the idea). The image is analyzed with Pixcavator with settings 596-63.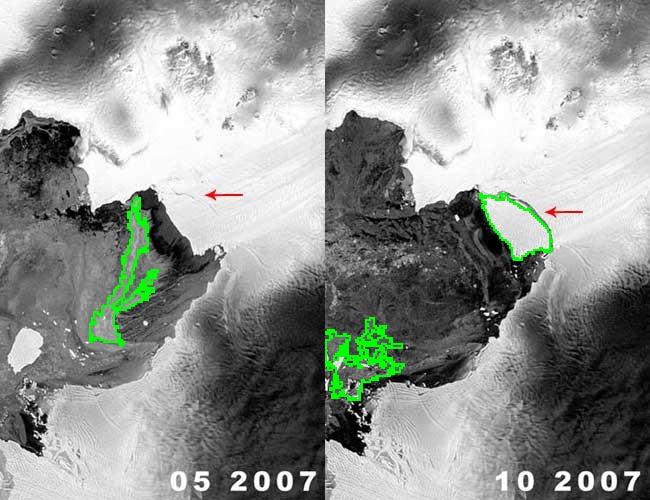 An iceberg is born!
These kind of examples will appear in the wiki under Case studies.