These are the highlights and random thoughts.
Santa Barbara: ocean on one side, mountains on the other, and 65 degrees! In 3 days I didn't see a single cloud. The sky was so blue that it looked photoshopped.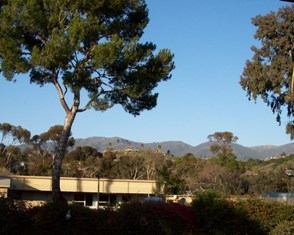 The workshop was very well organized. The only problem I had was that you didn't get a break after every talk. You need 5 minutes to digest, recharge, discuss the talk with your neighbor, or just stretch your legs.
The talks were mostly academic (zebra fish is pretty much covered). But 3-4 talks were excellently presented and very educational.
This biology stuff is complicated!
Most image analysis methods are intended for specific problems. But, in addition, each problem may have different methods eqully applicable. No-one is concerned that the results could be also different (see last post).
The Open Microscopy Environment could have a good future.
One non-academic talk was by a person from Definiens. Unfortunately only generalities were presented followed by a few examples. Secretive. A top-down approach isn't a good idea anyway.
Dr. Pahwa and I had a few good discussions about cellAnalyst with several people. More in a couple of days.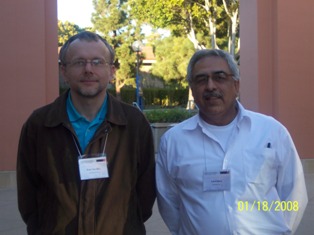 You get 65 degrees only for a few hours in the afternoon. When you get out in the morning, it's more like 40 or less.