ALIPR is Automatic Image Tagging and Visual Image Search. Unlike with many others uploading and, therefore, testing is possible. The last report was about a year ago. Let's see what progress has been made. 
First I tried a simple image of ten coins on dark background. These are the tags: landscape, ice, waterfall, building, historical, ocean, texture, rock, natural, marble, sky, snow, frost, man-made, indoor. For a portrait of Einstein: animal, snow, landscape, mountain, lake, cloud, building, tree, predator, wild_life, rock, natural, pattern, mineral, people. Not very encouraging.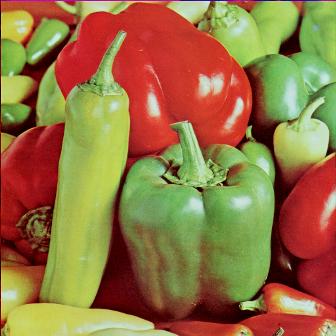 Then I read "About us". Turns out ALIPR "is not designed for black&white photos". Strange idea considering that b&w images are simpler than color and if you can't solve a simpler problem how can you expect to solve a more complex one? OK, fine. Let's try a color image (on the right). These are the tags: texture, red, food, indoor, natural, candies, bath, kitchen, painting, fruit, people, cloth, face, female, hair_style. 
At this point I got bored…
This application was supposed to learn from its users. Clearly it hasn't learnt anything. In fact there seems to be no change at all after a whole year. In fact there are no blog posts since last January. Is it dead?