This page is a part of CVprimer.com, a wiki devoted to computer vision. It focuses on low level computer vision, digital image analysis, and applications. It is designed as an online textbook but the exposition is informal. It geared towards software developers, especially beginners, and CS students. The wiki contains mathematics, algorithms, code examples, source code, compiled software, and some discussion. If you have any questions or suggestions, please contact me directly.
Gray scale function
From Computer Vision Primer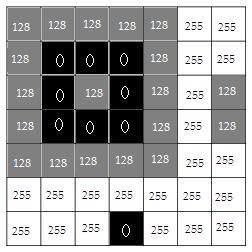 Grayscale Images are defined as follows. The level of gray of each pixel is given by a number between 0 and 255. Thus, there are the total of 256 = 28 levels of gray. These numbers together form the gray scale function of the image. An example is on the right.
Another example with larger (162x205) image is below.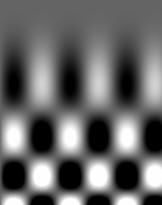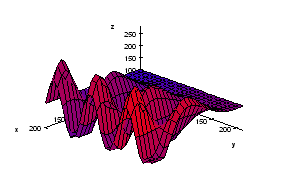 The image on the left is accompanied by its gray scale function. Lighter means higher values and darker means lower values.
Gray scale images are analyzed by thresholding the gray scale function.