This site is devoted to mathematics and its applications. Created and run by Peter Saveliev.
Category:Material science
From Mathematics Is A Science
Pixcavator has been extensively used for image analysis of images of various materials.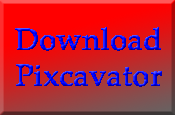 Learn how to use Pixcavator!
Below you'll find a few examples of image analysis with Pixcavator.
Pages in category "Material science"
The following 16 pages are in this category, out of 16 total.
A

C

F

M

M cont.

N

P

P cont.

Q

S

T