Category:Measuring
From Intelligent Perception
One of the most important tasks in image analysis. Pixcavator has been extensively used for measuring geometric features. The methods are presented under Measuring objects.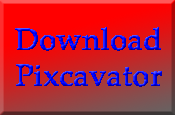 Learn how to use Pixcavator!
Below you'll find a few examples of image analysis with Pixcavator.
Articles in category "Measuring"
There are 57 articles in this category.
A

B

C

D

E

F

H

I

L

M

M cont.

O

P

Q

S

T

W